Staying at Home Means Do Something

April 13, 2020 19:08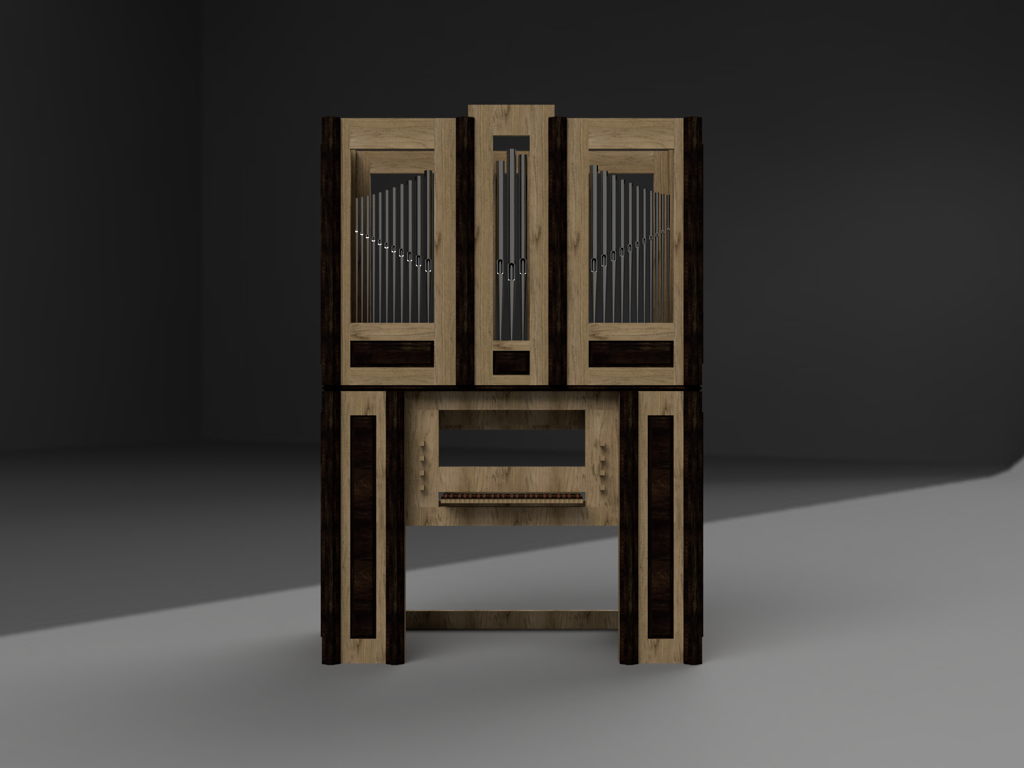 I haven't written an entry in a while but thought it would be good to do so now that the COVID-19 pandemic has everyone social distancing and staying at home. What I want to do ideally is build a new pipe organ from material sourced from my Opus 1 which is currently dismantled and now in storage. Repurposing material helps lower project cost, and producing a new design with added tonal resources creates new possibilities for use that align with my collaborative and sustainable concept.
None of this is new since I've been writing about those ideas for some time in this space. And with stay-at-home orders in place, there is no better time than now to model a specific concept as a design in solids. The purpose in doing so is twofold. First, a potential client can get a good idea of what the organ will look like, how my ideas of structural and visual design find their way into a real physical object. The second is that a commission can happen suddenly. Someone who connects with my thoughts and is willing to sponsor the project signs a letter of intent. Design work usually starts with check in hand but with all of us suddenly having nowhere to go, why not begin that work now.
Solids modeling proves beneficial in not only letting one accurately see the design rendered, but is also beneficial in terms of being able to fly in and around the virtual structure and see where component conflicts may arise, or in finding an alternative way of doing something that provides a more optimal solution. Some of that has happened already even though the basic design shown here is only just beyond being roughed in.
What you find here already displays intelligent balance that can provide the basis for not one, but a family of design. I like where this is going.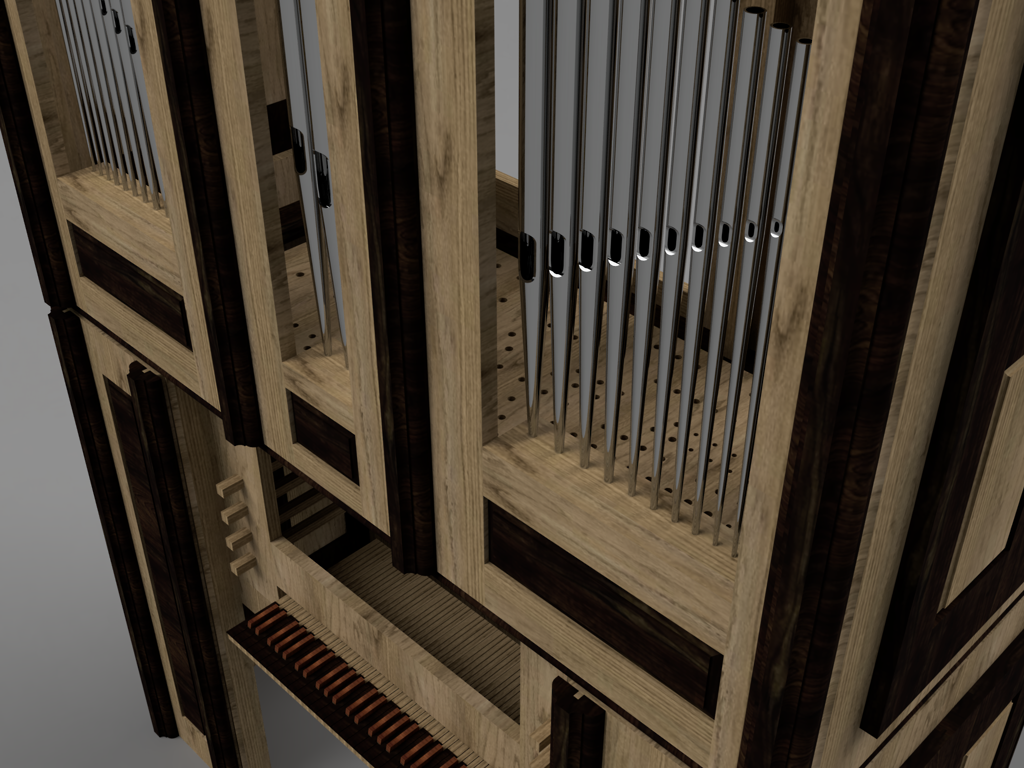 Posted April 13, 2020 19:08

RSS Feed
In addition to managing my evening and weekend organ building workshop, I also work at the University of Minnesota.
People at the University encouraged me to write about my thoughts and experiences regarding design and engineering as they specifically relate to the work I do in the shop, so I started a blog.
Here I include links to entries about design topics specifically related to pipe organ building.
Recent Blog Entries
Archive